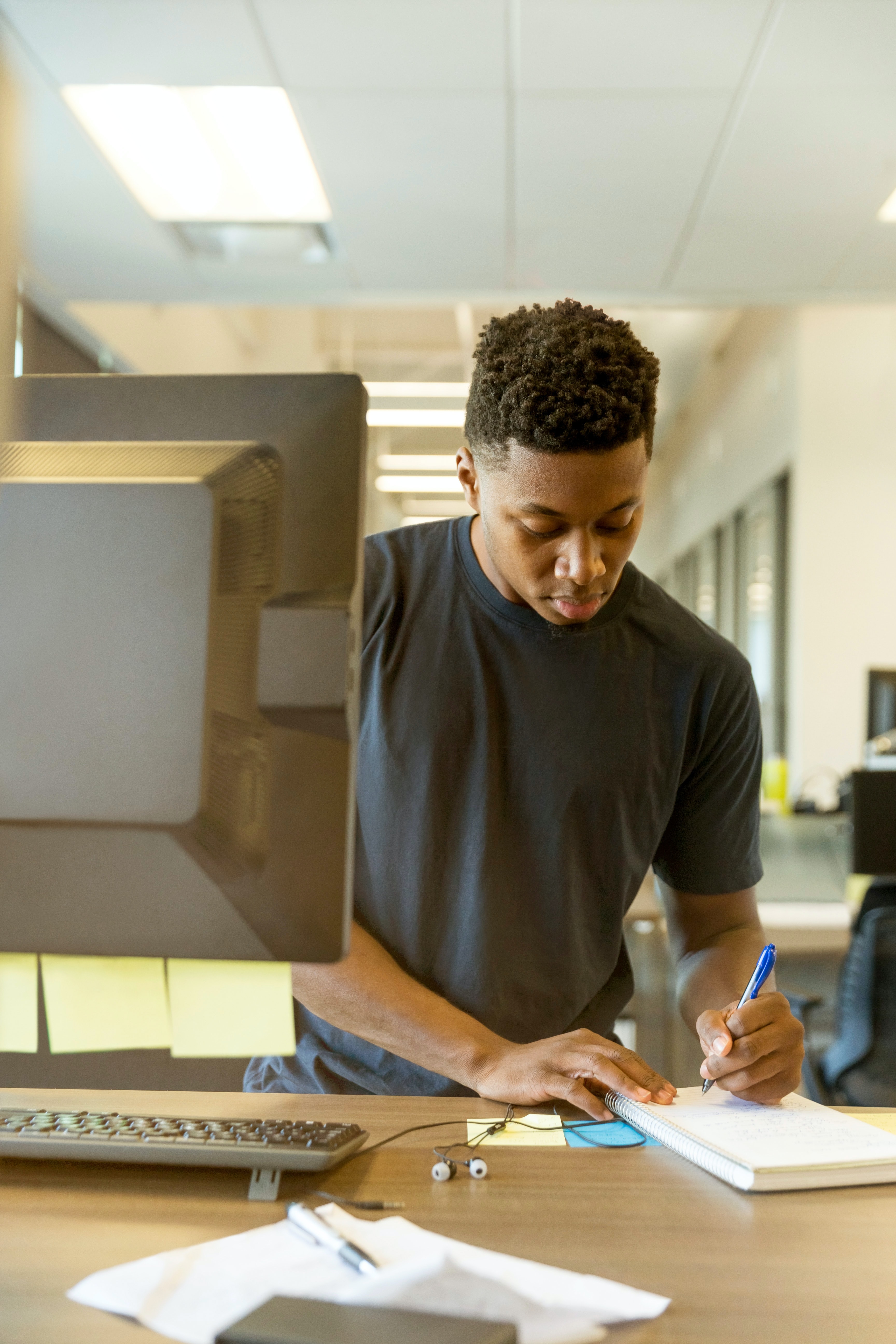 6 Best Training Platforms in Cannabis
The cannabis industry is one of the fastest-growing sectors in America today and is expected to continue growing throughout the remainder of this decade and beyond. Presently, there is a shortage of qualified candidates in the industry, and as such, many excellent cannabis jobs remain unfilled. Fortunately, there are a number of excellent online learning resources dedicated to teaching people the ins and outs of the cannabis industry.
In this article, we will go over six of the best online cannabis schools. We'll explain what each one is, what courses they offer, and look at some of the benefits of enrolling in online cannabis classes.
Oaksterdam is a globally recognized online institute that teaches cannabis horticulture and other industry-specific courses. A trusted leader in cannabis industry education, Oaksterdam offers certifications that can help students land great jobs with prominent cannabis sector employers.
Oaksterdam is known for being the first online cannabis university and first began offering classes way back in 2007 before legalization occurred. So, for over 14 years, they have been helping students learn about the industry and have an excellent track record of success.
Best of all, Oaksterdam students partake In real-world projects that prepare them for the day-to-day reality of working in cannabis. From agriculture to business management and everything in between, students that enroll with Oaksterdam get a well-rounded education, and when they graduate, it's with an impressive resume that employers will be excited about.
The Curriculum at Oaksterdam includes, among other things, courses in the following subjects:
Horticulture
Business
Extracts and manufacturing
Budtending
Each of these subject areas is available as a certification program for students wishing to specialize in one specific area of the industry, but all of the courses touch on the other subjects as well.
Tuition ranges from $995 for self-paced studies to $2495 for live classes, allowing students to study and gain their certification in whichever way works best for them, their schedule, and their budget.
Another renowned online cannabis education institute, THC U, has nine different certification courses and has already built an excellent reputation for student success. In fact, more than 1000 THC U students have gone on to land great jobs in the cannabis industry after graduating from a THC U certified course, and another 20,000 students are presently completing their studies.
THC U is completely online and allows students to learn at their own pace 23/7 without having to worry about completing their studies in a hurry or under a fixed timeline, making THC U a great option for people wanting to enter the cannabis industry but who don't have the time to attend in-person classes. It's possible to learn the skills and gain a certification from THC U while working full or part-time best of all; students gain access to all courses for online $187, which is a one-time payment.
Given the value of THC U, it's safe to say that it's one of the best ways to bolster your resume and land an excellent position with one of the cannabis industry's top employers.
The following nine certification courses are available to all students who pay the small fee and enroll with THC U:
Introduction to CBD
Terpenes Basics
Budtender Basics
Marijuana 101
Grow Basics
Horticulture Specialist
Cannabis Business
Safety Regulations in America
And Safety Regulation International
Each one of these courses could potentially help a student find a job in the cannabis industry, but all of them combined make for an impressive education that any cannabis employer would consider valuable.
SeedTalent works a bit differently from the other cannabis education platforms we've looked at in that it's not a university per se, but rather it's a community-based professional development platform. Users who register can study courses much like they would at a cannabis university and participate in knowledge and practical skill assessments.
SeedTalent has also partnered with some of the biggest names in the cannabis industry so that students can gain early access to the newest products and technologies in the cannabis sector.
However, unlike the universities we've looked at, SeedTalent can also be used by employers looking to onboard new recruits and train them in-house. As students complete modules and pass tests that the employer can track their progress and keep note of what the student has learned, making SeedTalent an indispensable training tool for all cannabis industry employees and employers.
Some of the courses on offer via the SeedTalent platform include:
Introduction to Cannabis
Cannabis Retail Basics
Cultivation and Facilities 101
And more
Best of all, SeedTalent is completely free for professionals, meaning that those who want to enter the industry but don't have the money to attend an online cannabis university can still gain access to the knowledge and gain real-world skills that can go on their resumes.
Like with some of the other programs we looked at, students can complete modules in their own time and at their own pace so that they can still take care of their other responsibilities while training for an exciting new career in the cannabis industry.
As the name suggests, cannabistraininguniversity.com is another university platform that teaches students about various different aspects of the cannabis industry. The difference is that CTU students can gain a certification in cannabis for only $247, which is a one-time payment.
The certification that students earn is called the "Master of Cannabis" certification, and it is recognized in 50 states as being an industry-standard credential.
Some of the benefits of enrolling with cannabistraininguniversity.com include:
200+ video lessons
5000+ pages of content and course materials
24-hour support from teaches and platform staff
Access to a job bank with thousands of cannabis jobs
And more
Like with many of the other cannabis education platforms online, students are free to complete modules towards their certification at their own pace, in their free time, so that they can pursue a new career while still looking after their kids, working, or doing whatever else they need to in the meantime.
Trichome Institute is similar to the other platforms we've looked at, with one major difference. Where the other platforms teach a wide variety of subjects related to the cannabis industry, Trichrome Institute focuses primarily on understanding marijuana cultivation.
Courses available with Trichrome Institute are designed to prepare students for a career in cultivation, consultation, and retail business operations so that graduates can apply to dispensaries or grow operations with confidence.
Some of the certification courses available to students via Trichrome Institute include:
Cannabis Consulting Training
Professional Interpening
Extraction and Concentrates Fundamentals
And Cannabis for All (designed for consumers)
The trichrome institute also offers bundles that allow students to save money by purchasing several courses together at the same time. Of course, upon completing those bundles, the students will be awarded with multiple certifications, one for each course they completed.
Courses range in price from $49 to $249 each, with bundles bringing the costs even lower for students who sign up for a package deal. However, any one of the courses on their own can be more than enough to help a graduate get their foot in the door with one of the big cannabis industry employers.
Last but not least, Clover Leaf University, based in Denver, Colorado, was founded in 2009 and was the first nationally accredited university in the cannabis industry. Rather than being just an online education platform, Clover Leaf is an actual brick-and-mortar institute that also allows students to enroll and study remotely if that's how they prefer to learn or if they aren't located in Denver.
Some of the courses available at Clover Leaf University include:
Cannabis Business General Education Certification (CBGEC)
Opening and Investing in a Cannabis Business
Cannabis Business Management Procedures
Budtending Certification
Cannabis Culinary Arts Certification
Cannabis Industry Legal Applications
And much more
Another difference between Clover Leaf and some of the other institutes we've looked at is that those taking online certification courses with Clover Leaf can gain their certifications in only a few hours. Most of the stand-alone courses range from $99 to $399 dollars and run between two and four hours on average, making Clover Leaf a great option for those looking to gain a recognized cannabis industry certification today.
Final Thoughts
The cannabis industry is one of the fastest-growing and most lucrative sectors in America today, and it's showing no signs of slowing down. Right now, there is a massive shortage of qualified candidates in the industry, so studying an online cannabis course in 2022 is a great way to set yourself apart from the crowd and land an excellent, high-paying job with one of the big names in the industry.
Each of the platforms we've looked at provides high-quality, comprehensive instruction in subject areas that cannabis industry employers are in desperate need of. So, regardless of which platform you choose to earn a certification from, you'll be able to bolster your resume and get a great cannabis job by studying online with any one of them.