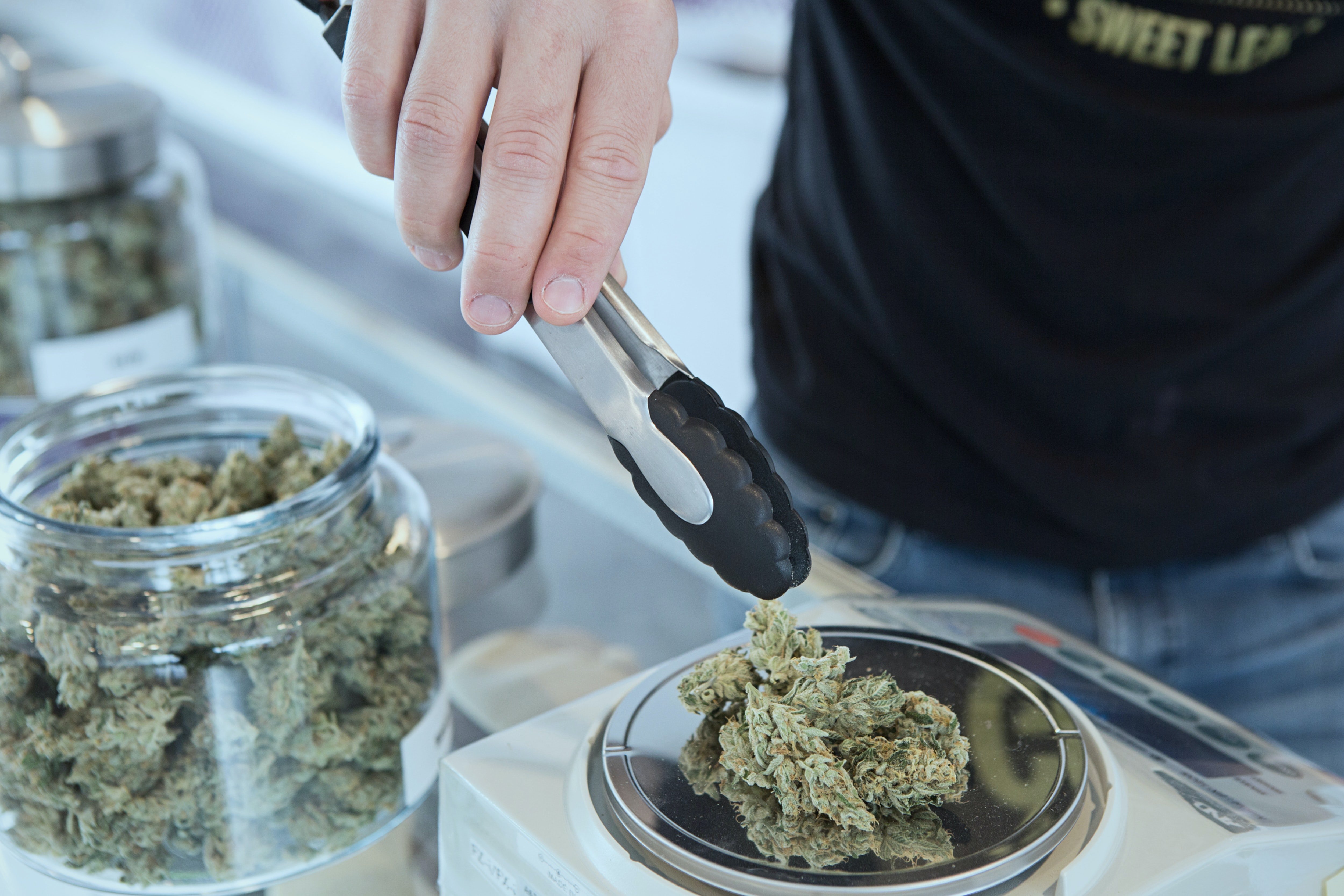 What it takes to start working in cannabis. Advice from industry employees
"All pathways into the industry are unique. Always utilize your current skills, and pivot into cannabis. Connect with the community and network!"

This bit of advice from Janel Cannonier, Cannabis Consultant and Account Executive for Bios Lighting, resonates with many others who have transitioned into and started working in cannabis.

It's common for any professional to see roadblocks when wanting to change careers, but particularly when it comes to cannabis and the stigma that remains, people on the outside see no way of breaking in. In actuality, the industry requires people from outside to help build it. From retail locations, production facilities, and testing laboratories, and because the industry is new and exploding in growth, people with no cannabis experience absolutely have the opportunity to grow along with it.

The "Indeed for weed" is here to help.
The EzHire Cannabis platform and the cannabis community of cannabis professionals have spoken out to share guidance for those who are curious and want to kick-start their job search and careers in cannabis. We asked our community of cannabis professionals to offer advice and lessons from their own experience on how they started and what they think is the best way to go about starting.

"Just do it. Make up your mind and start acting. From 0 to 1 is important." - Monica Lan

"I was recruited by the owner of a dispensary while I was bartending. She wanted someone who could teach her staff customer service and sales skills, and she was a regular at my bar. After that, I went into my first sales position, and it solidified my desire to be in cannabis long-term." - Sheena Hickerson - Cannabis Catering Consultant and a Compliance and Fulfillment Manager.

Bartending is a forward-facing, customer service, and sales role, offering a variety of products to a range of patrons, very much like a budtender. In a local dispensary last week I heard a similar story, "better hours, better lighting, friendlier people, and no drama", is what Casey from Solar Therapeutics in Seekonk, MA said, when I asked how she likes working as a budtender.
Kayla Hall, a Content Specialist with Jane Technologies, offers deep insights from a range of cannabis experiences:

If you have a background in customer service, you enjoy cannabis, and if empathy and a desire to learn are qualities of yours, getting your foot in the door of cannabis retail is a great way to branch out into other sectors of the industry down the line.

In the last six years, I've been in the industry, I've primarily worked in cannabis retail management, working with startups through licensing to operations, I've been a hiring manager throughout and often we're looking for people with passion and drive. It's not an easy role, but it can be incredibly rewarding and fun work. Budtenders are among the most important people in this industry, working closely with the public, and sharing important info about products and brands. I have seen many of my employees over the years move into management roles, as well as move out into other positions for producers, and processors, getting to work more with products and the plant itself. I myself have been fortunate to move out of retail and into cannabis tech twice now.

The industry is still so nascent that you most definitely can get in if you want. You can carve your own path within it. Just be ready to wear multiple hats and work hard in the startup world!

The landscape is rapidly changing as laws and regulations across state lines continue to embrace medicinal and recreational opportunities, and technology remains a key driver for business and industry growth.

Brittney Gore, Office Manager of Holland Green Science states that "I went the formal education route and got an MBA (former English teacher). Obviously, this isn't cannabis-specific, but it definitely opened doors to more applications and interviews. Keep applying and always follow up, especially when you know there are a lot of candidates. Have strong references even if they're not from the cannabis industry. Cannabis companies still need intelligent, organized, and hard-working business people!

Laura Glatt, Team Lead at One Plant Canada says, "Keep yourself informed. Stay up to date on trends in the industry and what's happening. Meet people in the industry. Get your name out there. Go to events.".

Hearing from those who have already made the move into cannabis may be the most valuable perspective to learn from. At EzHire Cannabis, we encourage newcomers to join us in the effort to build businesses and the industry, one job at a time.

If you're interested in the cannabis industry, create your EzHire Cannabis profile to find your next role, access Learning Center job courses, and find competitive cannabis jobs today!